In the News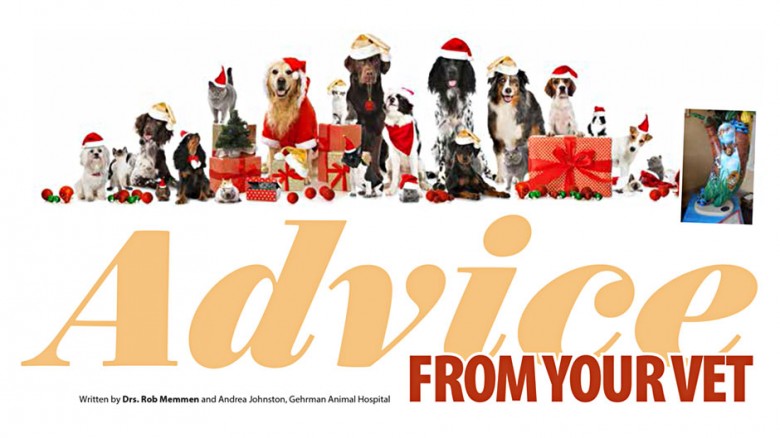 2017-12-15
The holiday season is traditionally a time to share love, friendship, and gifts with our friends and family. In recent years, we have seen people expand that generous spirit to include their beloved pets, and we thought it would be appropriate to discuss some of the best holiday gifts for our pets and some to avoid.
Every man, woman, child, and dog loves a tasty treat around the holidays. Snacks like Milk Bones, Zukes, and Greenies are always a safe bet. Many dog food companies make treats out of the same basic ingredients they use to make their dog food; this is a safe option for treats if your pet has a sensitive stomach or dietary restrictions. For dogs with serious food allergies, there are several options for hypoallergenic treats, such as Gentle Snackers. For dogs who seem to inhale their food instead of chew it, there are a variety of different toys like Kongs, Puzzle Feeders, and Busy Buddies that can be used to hide kibble and treats to extend the fun and provide an excellent distraction for your pet. We know how tempting it can be to share holiday goodies from the table with your dog; remember to steer clear of chocolate, grapes, rai- sins, macadamia nuts, and anything containing onions and garlic.
Treats like rawhides can be enjoyable for some dogs, but be careful with dogs who have sensitive stomachs as well as those that tend to eat them too quickly and swallow large pieces. A good alternative to traditional rawhides are chews like CET and Oravet chews. These are tasty rawhide-type chews that are much more easily digested and therefore safer for our pets. We recommend avoiding gifts like real bones and antlers. Dogs tend to love these tasty chew toys, but they are hard enough to wear, chip, and even fracture teeth in dogs that chew aggressively.
If treats and toys don't get your pet excited, consider giving them an experience they would enjoy. The Twins Cities has many of excellent dog parks and dog daycares to that can provide an outlet for fun and exercise. There isn't a better gift for dogs who have energy to burn and like to socialize with other dogs. The exercise will also help them burn off some of those extra holiday calories!