Testimonials
---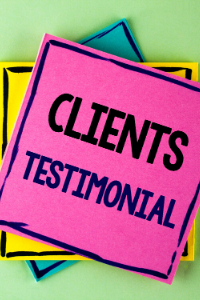 "Dr. Rob Memmen is the best, I've been taking my French Bulldog here for years and always receive such dedicated care and cheerful welcomes from all of the staff. My dog Luna gets so excited whenever we go because she gets showered with attention and love each time. The experience is definitely a huge upgrade over any vet/animal clinic I've been to in the city. 100% recommended." — Sunoh C.
"Great place to take your pets. Clean environment with friendly and caring staff." — Ryan H.
"The best. We have 6 animals, and all have had the best care. The employees and owners love animals and want to take care of them."
— Amy F.
"Sadly, we had to take our aged black lab in to be put to sleep due to illness. The doctors and nurses were so very kind, caring and gentle. They carried our gal in on a gurney while we petted her to a peaceful back room. They made sure she had a comfortable and peaceful last few moments with her family before she went quietly to sleep. They also sent a thoughtful condolence card a day later. Thank you so much for your compassion during those hard moments!" — Dan L.
"Dr. Rob and Dr. Jen are fantastic, smart, and personable vets. They treated our dog like their own and were committed to her care as much as we were. They were upfront about our treatment plan and found solutions to get her healthy fast. It was evidence when the CVTs took care to make sure our dog was comfortable while in their care." — Jessica P.
"We got a recommendation from a friend to try this place and my girl loved it! Dr Jen was great. So happy we found a vet for Sophie without any bad experiences first. Thank you!" — Laura M.
"I feel so fortunate to have access to this accredited animal hospital. It's easy to see why it's accredited too! It has always been my 'go to' vet, but it has been taken over by some of the other vets that have been on staff for several years and it just has a 'new' feel. The staff is welcoming and helpful, and Dr. Andrea, like no other! She listened to every concern and genuinely addressed each one. I used to hesitate when it came to annual exams, etc. but never again. I trust Gehrman Animal Hospital. I trust Dr. Andrea. And I trust that my dog is getting the best care money can buy." — Nancy P.
"Best vet in town! Dr. Andrea (and all the staff) ensure our cat receives the best and personalized care. Their passion for animal care is undeniable." — Carly S.
"We have been taking our dogs (both Cockapoos) for years. The first one lived to be almost 17 and our current dog is 12 years old and still acts like she is 3 years old. I contribute this to the excellent care this clinic has provided. Their follow-up after appointments are helpful and their reminders of upcoming appointment have always been helpful. We would highly recommend this vet clinic to anyone, and we have to our friends." — Leo B.
"Dr. Bob and Dr. Andrea were awesome. Both truly cared about the well-being of our animal. And both continue to follow up with us to check in on our pet. Very reasonably priced." — Josh M.
---
Please consider leaving us a review of your experience on Google, Facebook, and Yelp!