In the News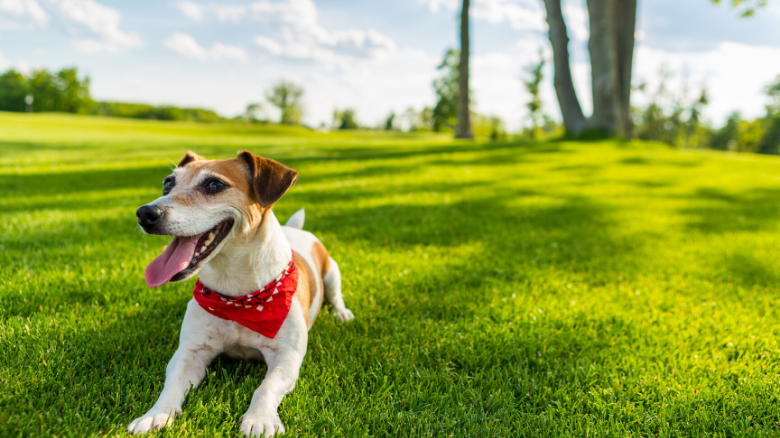 2020-05-28
Happy June! Start the season out right by checking out these Hot Summer Safety tips for your pet!
Get Down to Basics
Start by making sure your pets' microchip or tag information is up to date. Summertime is the highest season for lost and missing pets so be sure to leash your dog during outdoor adventures. Vaccinations and monthly preventatives should all be current as fleas, ticks, and mosquitoes are all thriving during the warm months and looking for a snack.
Swimming
Some dogs take to water like fish, some can barely keep their head above water as they frantically paddle towards shore. It is important to know your dog's swimming abilities and to help them enjoy spending time around water. Like children, dogs require help learning how to swim safely and the use of life-vests can help them gain the confidence they need to enjoy a day at the lake.
Second, always be sure to check for any water closures before you head out to avoid tragedy. Dangerous blooms like blue-green algae are often fatal to pets. It is important to not allow pets to drink from pools, lakes, ponds, streams, rivers and of course, the ocean. Bring plenty of fresh water for drinking and rinse or bathe after a good swim to help avoid accidental ingestion of chemicals and bacteria from water when your pet grooms.
Below are some other summer safety tips for you and your pets to safely enjoy your time in the sun!