Our Veterinary Team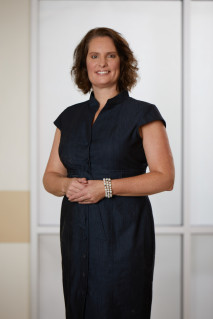 Bridget Monson, MHA (Hospital Administrator)
Bridget joined the GAH crew in October 2020. She is a excited to be back in her home state of Minnesota motivating and inspiring veterinary teams. She is a graduate of the University of Minnesota Carlson School of Management with an undergraduate degree in finance and a graduate degree in Healthcare Administration. She worked in human healthcare for many years before starting at the University of Minnesota Veterinary Medical Center and BluePearl Veterinary Partners. She spent the last several years in California working for veterinary specialty hospitals. Her interests include golfing, biking, camping and is a avid Minnesota Gophers fan. Bridget enjoys spending time with her friends and family including her adult children Brittany, Zack and Tyler as well as her fur baby, Hercules.
Heather S., Technician Manager
Heather joined the GAH crew in August 2015. After spending several years working in physical therapy for our four-legged friends in Ohio, Heather and her husband, John, moved to Minnesota to be closer to family in La Crosse, Wisconsin. She loves being able to be more hands-on with her patients in day practice and enjoys getting to work more closely with her peers. Heather and John have FIVE dogs; George, Lucy, Norma, Walter and Stan. In her free time, Heather enjoys going to rock concerts, road trips, art museums and reading a wide variety of genres. Oh, and she's a HUGE Packers fan.... We'll let it slide.