Our Veterinary Team
Dr. Betty Kramek, DVM, MS, DACVS (Surgery)
Dr Kramek is a board-certified veterinary surgeon. She is a graduate of Cornell University's College of Veterinary Medicine. She arrived at the University of Minnesota after completing veterinary school where she completed her advanced training in surgery as well as completing a Master's degree and has been board-certified since 1985.

After working in private practice in both the Twin Cities and Chicago Dr. Kramek joined the faculty at the University of Minnesota and has become one of the most accomplished surgeons; in terms of both her clinical work as well as research, in the history of the University of Minnesota's College of Veterinary Medicine

Dr Kramek is now splitting her time between the university and working with Minnesota Mobile Veterinary Surgery. She spends 3-4 days a month consulting on cases and performing surgeries at Gehrman Animal Hospital.

If interested in a consultation with Dr. Betty Kramek, please reach out to your primary veterinarian for a referral to be seen by Dr. Kramek. Your primary doctor can contact Gehrman Animal Hospital 952-545-9161 with the referral information to schedule the consultation.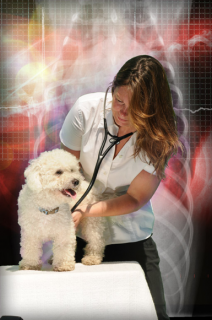 Dr. Janet Olson, DVM, DACVIM (Cardiology)
Dr. Olson is the founder of Veterinary Cardiology Specialists, established in 2010. She is one of the few board-certified veterinary cardiology specialists in the country and offers her services in Minnesota and Iowa.

Dr. Olson graduated from the University of Minnesota College of Veterinary Medicine in 1996. She then completed a year-long rotating medicine and surgery internship at the University of Missouri College of Veterinary Medicine (1996-1997). She spent 1 year working in a general veterinary practice before settling into an internal medicine private referral practice in the Twin Cities (1998-2007). In 2007 she was selected to become a cardiology resident at University of Minnesota College of Veterinary Medicine. She completed the three-year residency in 2010 at which point she launched her business, Veterinary Cardiology Specialists, PLLC.

http://www.vetcardiologist.com/dr-janet-olson/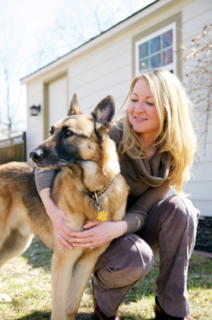 Dr. Heidi Hammel, DVM (Acupuncture and Canine Rehabilitation)
Dr. Hammel is the owner and operator of Veterinary Rehab & Conditioning Center (VRCC). After receiving her undergraduate degree from the University of Wisconsin-Eau Claire, Dr Hammel studied at the University of Minnesota College of Veterinary Medicine. She earned her Doctor of Veterinary Medicine degree in 2008. After many years of small animal practice, she pursued advanced training in several additional therapies to complement conventional veterinary medicine.

Dr. Hammel is certified in canine rehabilitation by the Canine Rehabilitation Institute in Florida. In addition, she is certified in veterinary acupuncture by the Chi Institute of Chinese Veterinary Medicine.

https://www.vetrehabcc.com/index.html