Our Veterinary Team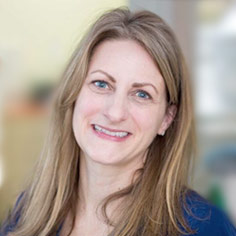 Suzy, CVT
Suzy has worked at Gehrmans since 2009. She lives in Plymouth with her husband, 3 kids, her rottweiler Rue and cat named Kitten. She enjoys assisting in surgery and keeping the in house lab equipment running smoothly. Outside of work she keeps busy watching all her kids sporting events, baking, reading and being outside when it is warm.
Emma, CVT
Emma joined our team as a Veterinary Technician in September, 2017. She transferred to us from a small animal hospital in Woodbury, MN where she was for the last 4 years. She is newly engaged, and is set to get married in May, 2018! She now lives with her fiancé and their 2 cats Polly and George in Hopkins, and hopes to add a canine friend to the mix very soon. She loves assisting in surgery, and performing lab work, and in her spare time enjoys going to her cabin, spending time with friends and family, and being active outdoors! She can't wait to meet you and help care for your animal companions.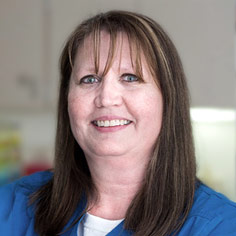 Kathy, CVT
Kathy has been a CVT since 1991 with most of those years spent at Gehrman Animal Hospital. She has really enjoyed getting to know the clients and meeting their furry family members.

She enjoys helping in surgery and has a special interest in dentistry. She has additional training in pet nutrition and weight management and is a certified weight coach. She would be happy to help any pets in need to develop a weight loss plan. Kathy lives in Maple Plain with her husband and 2 sons. She loves hanging out with them especially outside in the yard, by the campfire or in the boat.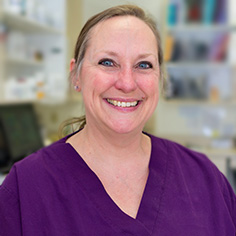 Laura, CVT
Laura joined the Gehrman Animal Hospital team in January of 2019 with 30 years of CVT experience. Before coming to Gehrman's, Laura spent time at several other general practice clinics as well as a specialty clinic! Laura enjoys the team-based atmosphere and the variety of general practice that Gehrman Animal Hospital has to offer. She currently resides in Long Lake with her husband, two daughters, and two spoiled cats.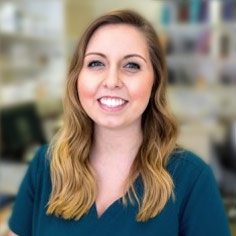 Lexi G., CVT
Lexi joined Gehrman Animal Hospital in November of 2018. Prior to joining our team, she worked as a Veterinary Technician at an animal hospital in Bloomington for a year and a half. She also spent two years working at a humane society while attending school. Lexi graduated in 2017 from Argosy University, where she earned her AAS degree. She grew up in Delano with a variety of pets, and always knew that she wanted to work with animals. Lexi currently has a holland lop rabbit named Koda, as well as two rescue cats, Kala and Aurora.

Lexi has a special interest in surgery and dentistry. In her free time she enjoys going to concerts, traveling, being on the lake, and spending time with friends and family.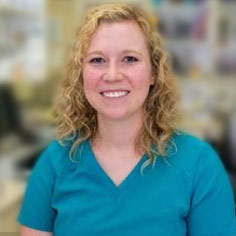 Liz, CVT
Liz joined the GAH team in the summer of 2018. Previously she was living in Madison, Wisconsin where she worked at the humane society for over 3 years. Liz has a passion for rescue animals and owns two of her own – her cats Jazz and Sushi. Liz received her Bachelors in Zoology and Environmental Studies at UW-Madison. She then went on to do several internships and volunteer positions at zoos and wildlife centers before finding her passion in animal medicine and deciding to go back to school at Madison Area Technical College for her Veterinary Technician degree. She enjoys monitoring animals under anesthesia during surgery and taking radiographs. In her spare time she enjoys spending time with her boyfriend Jake, visiting her family in Waukesha, WI, doing puzzles and finding new restaurants.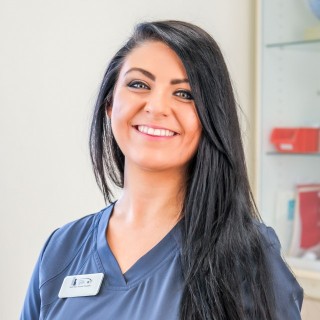 Melissa, CVT
Melissa joined the Gehrman team in Fall of 2019. She grew up in Minneapolis, and is a graduate of Argosy University with a degree in Veterinary Technology. As a child she was always around animals, and her step-mom was a veterinarian who owned her own practice. Her primary medical interests are in surgery, anesthesia, and emergency medicine. In her spare time she enjoys traveling, kayaking, seeing live music, and spending time with her friends.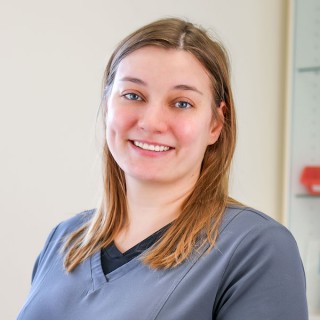 Erica Q., CVT
Erica graduated from St. Olaf College with a degree in biology and worked with exotic animals at several zoos. She was a veterinary assistant at Westgate Pet Clinic for three years and loved veterinary medicine, so she went back to school and recently certified as a Veterinary Technician. She is excited to use her new skills at Gehrman. She enjoys the relationships built with owners and pets in general practice and being able to improve pets' quality of life whether by helping treat their GI upset or assisting in a surgical procedure. Outside of work she enjoys cooking, reading and going up north to the lake during the summer. She currently has a dog named Roxy and a tortoiseshell cat named Sweetheart.
Tori, CVT
Tori joined the Gehrman team in February, 2021. She grew up in Rosemount, MN, and graduated from Ridgewater College with a Veterinary Technician degree in 2018. She went to California for her internship but came back to MN because home's where the heart is. Tori previously ran her own dog walking business before joining our team. She loves building pet and client relationships as well as assisting with surgery and radiographs. Tori has two sassy cats that wake her up well before her alarm each morning. During her free time she loves any new experience that keeps her laughing.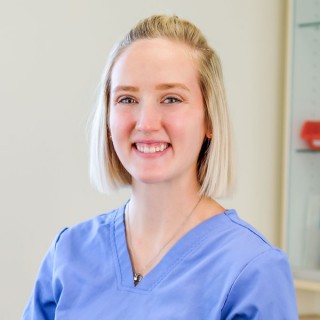 Sierra J., VT
Sierra graduated from North Dakota State University with a Bachelors degree in Veterinary Technology. Sierra grew up in Alexandria, MN, and recently moved to the Minneapolis area with her dog Penny and cat Salem. Sierra's medical interests include dentistry and client education. In her spare time, Sierra loves to workout, have lake days, and paint.