In the News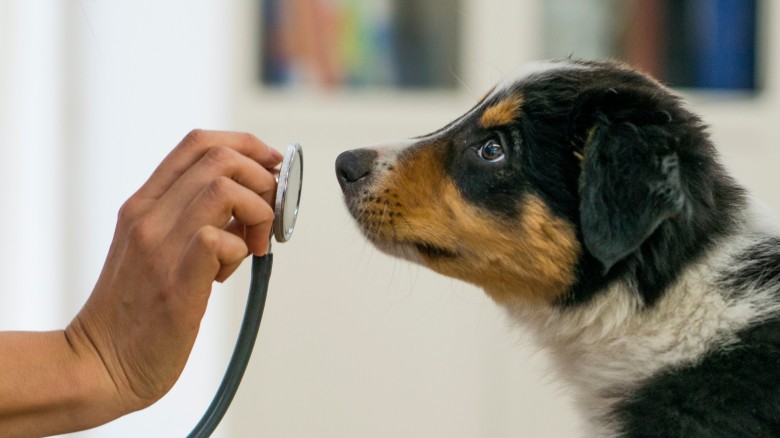 2020-10-05
Veterinary technicians are the backbone of our clinic! The month of October is host to National Veterinary Technician Appreciation Week (October 11-17, 2020), and we wanted to take the opportunity to celebrate our technicians all month long by writing our blog post about the vital role they play in keeping our clinic running smoothly.
So, who are veterinary technicians? Often referred to as vet techs, they are the nursing staff (and more!) of the veterinary world. Vet techs are highly skilled veterinary medical professionals that complete an intense program, typically over the span of two to four years, to obtain a degree in Veterinary Technology from an accredited school. After obtaining their degree, some vet techs choose to become officially certified by completing the Veterinary Technician National Exam, or VTNE. The course work and exam are challenging, and technicians complete hundreds of hours of training both in the classroom and in real life situations before graduating. Certified vet techs are also required to complete a number of hours of continued education yearly to make sure they stay up to date on all the advances in animal medicine. Vet techs are constantly learning new methods, best practices, and ways to assist both pets and their people during routine care and emergencies. Veterinary medicine is an ever evolving and changing landscape, and vet techs rise to the challenge to make sure they are proving the best care possible.
Vet techs wear many hats, and their roles vary greatly. From comforting anxious animals during exams to assisting in surgeries, vet techs have a wide range of skills that make them so essential and important to any veterinarian. Consider this: Human hospitals employ a vast number nursing and medical professional staff that cover many aspects of medicine. From routine care staff to more specialist roles like x-ray technicians, pharmacists, dieticians, physical therapists, lab technicians and more, human hospitals are staffed with hundreds of people who are experts in their given field. Unlike human hospitals, pet hospitals have limited primary medical roles, the veterinarian, technician, assistant, and others, and together we are responsible for providing all aspects of care. When you add dentistry to the mix, it also means our veterinarians and technicians are also dentists and dental hygienists!
Here at Gehrman Animal Hospital, we truly value the contribution veterinary technicians bring to our practice. Our technicians are an extra set of hands, eyes, and even an extension of our brains! Veterinary technicians enter their field because of the love and compassion that they feel towards caring for your pets. The job is demanding, challenging, and usually messy. Technicians are often the unsung heroes of the veterinary world, but they are always there, day after day, providing top-notch care with a gentle touch, compassionate heart, and sharp mind.
So, thank you veterinary technicians! A special thank you to Gehrman's amazing technician staff - Heather, Suzy, Emma, Kathy, Laura, Lexi, Liz, Melissa, Sierra, and Erica. We thank you for everything you do to provide the best care possible for our amazing clients and their pets!